The Evolution of Education
Education has played a pivotal role in human progress, fostering the development of intellect and skills. Traditionally, classrooms served as hubs of knowledge, but modern students are now presented with a plethora of alternative learning approaches. Among these alternatives are private tutoring, online resources, and video game-inspired education. These methods have emerged due to the digital age's influence on learning. However, the Achieve Platform stands out as a pioneering blend of these approaches, offering a comprehensive educational experience.
The Origin of Achieve:
The pandemic exposed gaps in traditional learning approaches, leading to the birth of the Achieve Platform. The loss of community and accessibility during
lockdowns highlighted the need for innovative solutions. Linear skill development was waning, and student motivation was diminishing. The Achieve team, with over 90 years of combined teaching experience, recognized an opportunity to combine four distinct education methods into a groundbreaking platform: Traditional Classroom Education, Private Tutoring, Online Library Education, and Online Video Games.
The 4 Types of Education:
Traditional Classroom Education has the advantage of fostering a sense of community among students. Interaction with peers promotes collaboration and friendships. However, addressing diverse learning styles and levels of comprehension is challenging within this setting. Teachers often adopt a one-size-fits-all approach due to time constraints, leading to disengagement and frustration among students. Private, One-on-One Tutoring excels in preventing burnout and tailoring education to individual strengths. It facilitates linear skill development and boosts motivation, yet it
sacrifices community and accessibility due to cost and scheduling constraints.
Online Library Education grants unparalleled accessibility to information. However, credibility is a concern, as the abundance of content lacks expert validation. Critical thinking is essential to distinguish reliable sources from unreliable ones. Online Video Games leverage the motivating power of dopamine release, fostering engagement and building communities. Nevertheless, linear skill development suffers, and queries are often deferred due to limited interaction.
Combined Strength of Modern Education:
The Achieve Platform stands out for its innovative integration of these approaches. It recognizes the importance of community, linear skill development, motivation, and accessibility. The platform harnesses ABLE technology to create a unique online learning environment. Leaderboards facilitate community interaction, instilling a sense of competition and camaraderie. Linear skill development is promoted through individualized instructor feedback. Gamification strategies provide motivation, tapping into the psychology of video game engagement. The platform also offers access to the world's largest online martial arts library, enhancing accessibility.
Achieve's success lies in recognizing that each method contributes valuable elements to the educational puzzle. By blending these diverse approaches,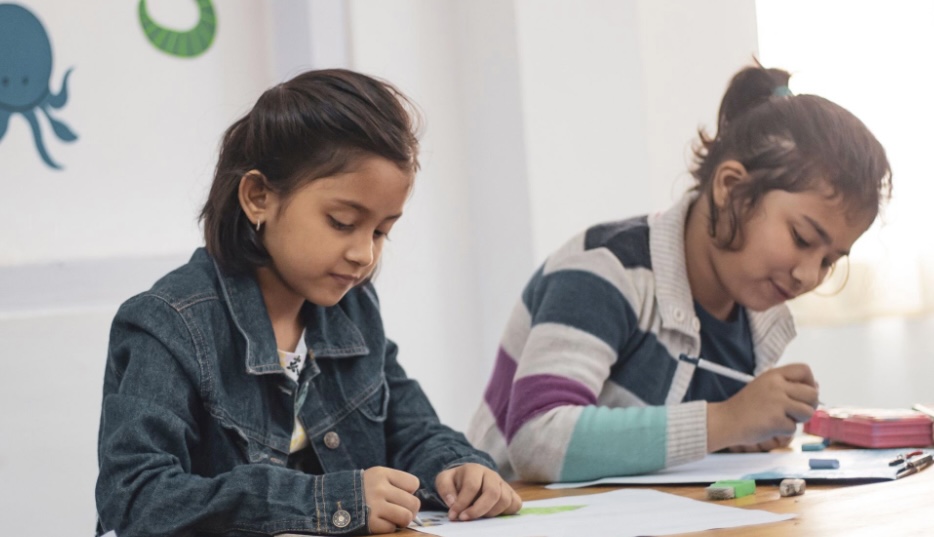 Achieve creates an inclusive program catering to learners with varying needs and backgrounds. The platform's flexibility allows students to tailor their learning experience according to their preferences and circumstances.
In conclusion, the evolution of education has led to the emergence of various learning methodologies, each with its advantages and limitations. Traditional classrooms, private tutoring, online resources, and video game-inspired education all bring unique contributions. However, the Achieve Platform stands as a testament to the power of innovation and integration. By combining the strengths of these approaches, Achieve offers a comprehensive and effective learning experience that addresses the shortcomings of traditional methods. As education continues to evolve, platforms like Achieve demonstrate the potential for creating holistic, engaging, and inclusive learning environments that cater to the diverse needs of modern learners.
About Laguna Beach Dojo
Laguna Beach Dojo was founded in 2002 by Jeffrey Kash, a 6th-degree Black Belt and Master Instructor. The dojo offers lessons for preschool children ages 4-6 as well as elementary and beyond age kids ages 7 and up. The classes are designed to develop life skills that will help create excellence in school and high levels of success later in life.
The Laguna Beach Dojo teaches adult martial arts as well in both designated adult classes as well as family-based classes. The classes are a great workout and offer a complete fitness and conditioning program for adults who want to lose weight, get (and stay in shape), or learn self-defense in a supportive and safe environment.
For questions, please contact one of our instructors, 24 hours a day, 7 days a week at 949-499-5768 (mobile). You can also visit our website at LagunaBeachKarate.com or email Master Kash at MasterKash@LagunaBeachKarate.com.

About Master Jeff Kash
Master Kash is a sixth-degree black belt and master instructor. He has an engineering degree from Oregon State University and has been teaching martial arts for over 25 years. He has owned six martial arts schools in Southern California, but his greatest passion is getting to have a positive impact in the growth and development of each of his students. He especially enjoys the bond that is created when a child starts training in elementary school and sticks with it through middle and high school on their path to Black Belt or even 2nd Degree Black Belt before heading off to college.
See what some of our students have to say!
From a parent:
My son has an IEP at school for a processing disorder and ADHD and this school has been such a game changer for him! Master Kash knows how to work with my son's needs, keep him motivated, and gives him the space to learn at his pace. Everyone is always so kind, patient, and gracious with him. Since starting here my son has learned how to manage his focus and attention to improve his reading and math. I can't recommend Laguna Beach Dojo more!
-Samantha Andrus, teacher, student and mother of students Finn and Kali
From an adult student:
It's hard for me to put into words how beneficial Laguna Beach Dojo has been for me. I have a professional life and I work quite a bit. Laguna Beach Dojo has helped to keep me present, focused, and motivated. The things I have learned at the Dojo translate almost every single day in many of my real life scenarios. I haven't just been taught how to defend myself, I've been able to grow more than I ever thought was possible, more than I even realized that I needed. I know its cliche, but if I could give more than 5 stars, I would. Keep up the positive and productive work within our community.
-Shawn Bullington, Business Executive