Martial Arts Classes at Laguna Beach Dojo
Laguna Beach, CA
Special Online Offer

2 Weeks FREE!
Limited Time Offer
Take An Exclusive Sneak Peek
At Our Local Community Programs
At Laguna Beach Dojo we have been training community members from kids to adults.
Our students of all ages excel socially and in life at home, at school, and at work.
At Home
Self-discipline and impulse control are two of the biggest advantages of martial arts training.
At School
Kids who practice martial arts have a much higher attention span and self-discipline.
At Work
Improve your focus and concentration with the new found energy you will have.
A Story That We Are Proud Of As A Martial Arts Industry Influencer
FREE E-BOOK DOWNLOAD
First Time VIP Visitors To Our Site Get This Exclusive Download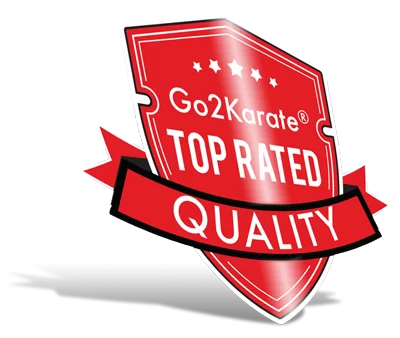 We Are Proud To Announce… Our National Go2Karate® Recognition Award
Go2Karate.com is the largest martial arts directory listing website. Go2Karate.com rates martial arts schools' websites based on criteria that demonstrates a quality user experience, customer service and service rating based on reviews. Go2Karate.com has a selection process for rating all schools that receive the Go2Karate Top Rated Quality Badge. We highly recommend you take a moment and read the reviews below.
Our Martial Arts Team Takes Great Pride In The Reviews We Receive
See What Our Community Members Say About Our Programs
Marc Ostrick
My daughter has been going to Laguna Beach Dojo for several years. We love Laguna Beach Dojo. Master Kash is an amazing teacher and wonderful with both kids and adults. Our daughter is currently a brown belt and her confidence definitely shines.
Samantha Andrus
My son has an IEP at school for a processing disorder and ADHD and this school has been such a game changer for him! Master Kash knows how to work with my son's needs, keep him motivated, and gives him the space to learn at his pace. Everyone is always so kind, patient, and gracious with him. Since starting here my son has learned how to manage his focus and attention to improve his reading and math. I can't recommend Laguna Beach Dojo more!
Shawn Bullington
It's hard for me to put into words how beneficial Laguna Beach Dojo has been for me. I have a professional life and I work quite a bit. Laguna Beach Dojo has helped to keep me present, focused, and motivated. The things I have learned at the Dojo translate almost every single day in many of my real life scenarios. I haven't just been taught how to defend myself, I've been able to grow more than I ever thought was possible, more than I even realized that I needed. I know its cliche, but if I could give more than 5 stars, I would. Keep up the positive and productive work within our community. Thanks, Shawn B.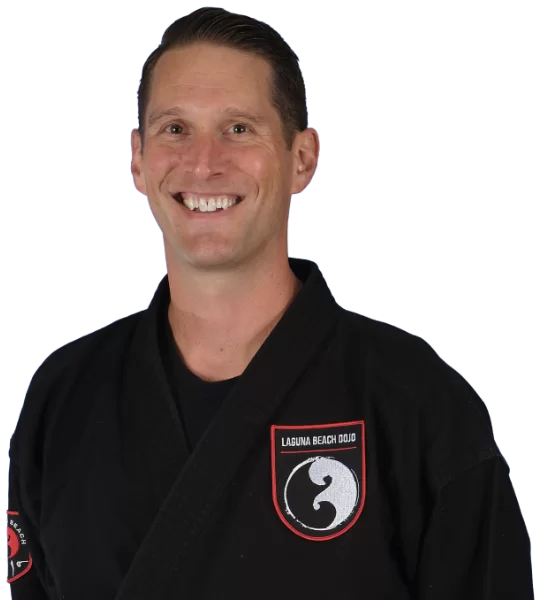 We Are Proud To Introduce Our Owner
With a passion for helping community members stay safe while teaching the "art" of martial arts, our Master Instructor believes that each student can obtain their goals and objectives in life. While teaching techniques that save lives with life skills that work both on and off the mat, our students get the best instruction possible in
Laguna Beach, CA